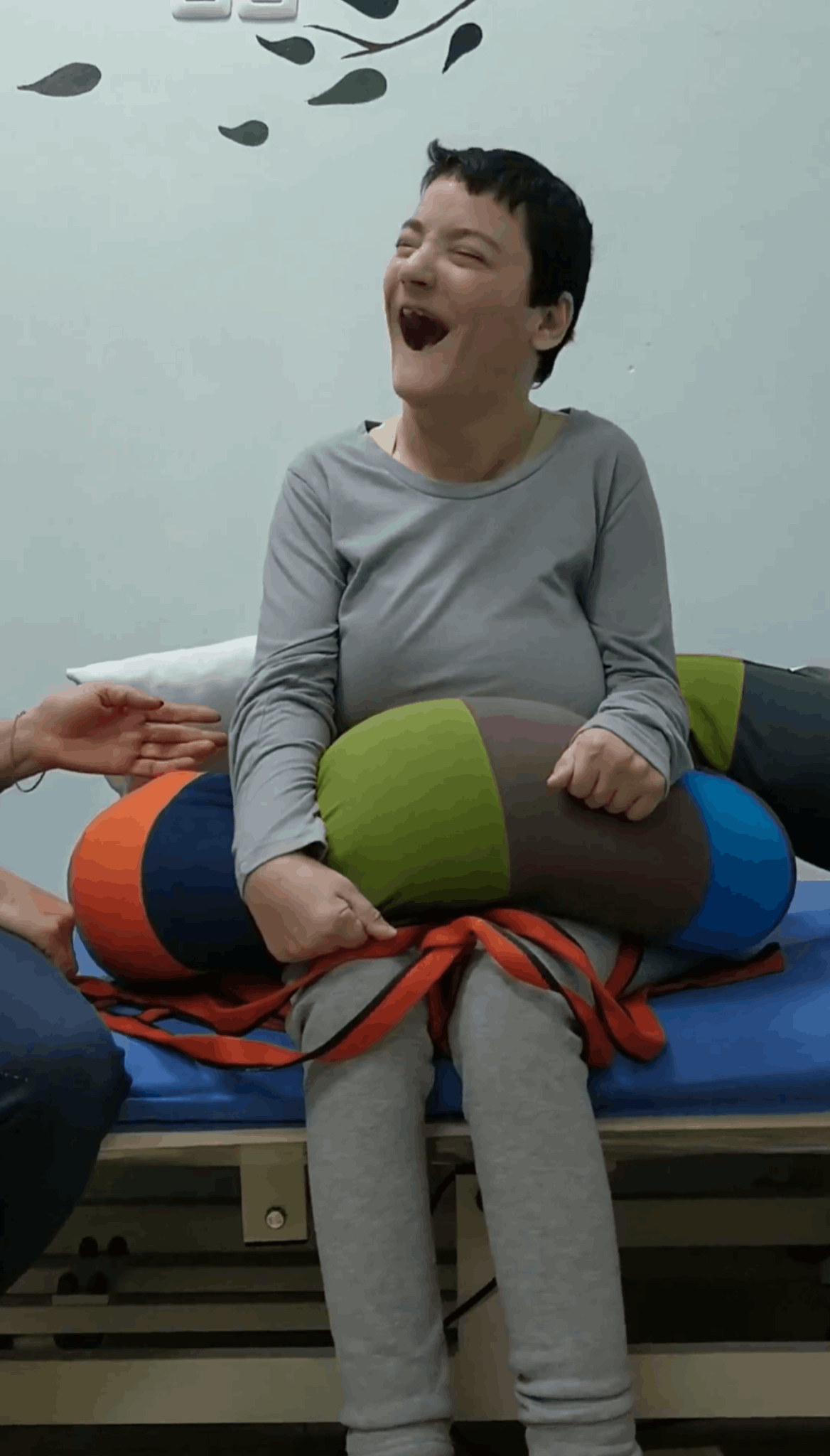 My Sister's Story
My name is Sigalit Monti, and my sister Shlomit is 42 years old, suffers from cerebral palsy, with high muscle tone, cognitive disability, blindness and is fed via a gastrostomy tube.
Shlomit grew up with my parents who took care of her at home until they passed away. She received only home treatment and never received physical therapy, occupational therapy or attended any day treatment center.
It was only after my parents passed away that I was left in charge of Shlomit.

In 2016, she began attending the Cochav Haztafon Association's day treatment center in Mercaz Cochav. At the end of 2018, the center began using the MOVE Philosophy. Shlomit began receiving physical therapy treatments from Jennifer following the MOVE concepts.