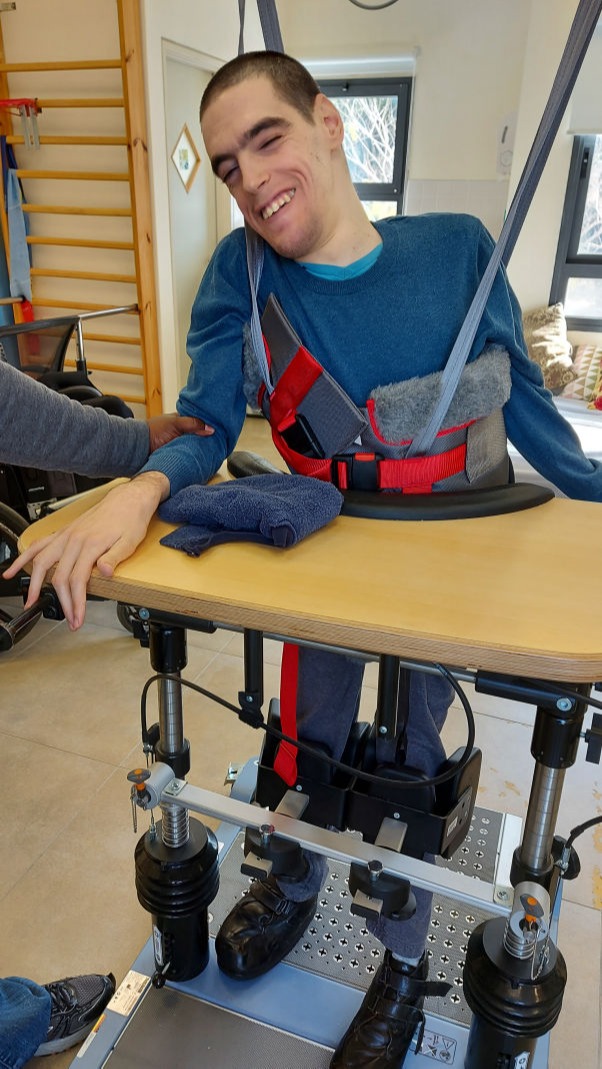 My Patient's Story
My name is Fedaa Semaan, I finished studying my Bachelor Degree in Physical Therapy at Tel Aviv University in 2015, since 2017 I have been working with people with physical and cognitive disabilities. In 2019, I started working in Ma'arag center, part of Cochav Hatzafon Association, a multi-disability, occupational rehabilitation center, that functions as a day care center for people with disabilities from ages 21 and older.

I work together with Khaula Morad, who is an occupational therapist that finished her Bachelor Degree at the University of Haifa in 2017 and since then she's been working in Ma'arag center. In our treatments, one of our patients caught our attention and his name is Tom.

Tom is a thirty-year-old man with cerebral palsy, spastic quadriplegia and high muscle tone. He lives in a housing complex in Kibbutz Mezraa', and has been attending Ma'arag center 3 days a week since 2011. He is confined to a wheelchair and needs full help with all ADL tasks: eating, dressing, personal hygiene, transitions and toileting.